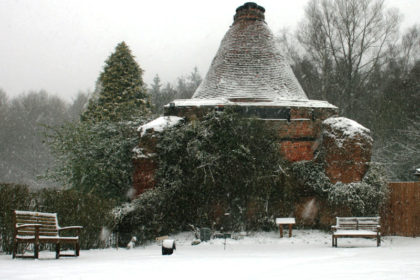 We've all been there, standing in the seasonal section staring at the generic gift sets trying to decide between luxury Christmas cookies and novelty bath bombs. This year why not treat the pet lover in your life to something truly special with a custom gift that they will treasure for years to come? Ditch the socks and put that jigsaw puzzle down, as we're going to show you 5 alternative Christmas gifts for pet lovers.
Christmas is often seen as a time for remembering those we have lost, and it's no different for pet lovers. Our products provide a lovely way to create lasting memories of your pet, but they can also be used for animals that are still with us.

One of our best-selling ranges is our bespoke paw print jewellery. If you have had a paw print from Dignity in the past we will have a digital copy on file, otherwise grab an inkless paw print set to take an imprint, and either post us the finished print or send us a digital image of the solid paw print (you can find more information about that here). You can then choose from a range of stylish solid silver pendants, charms, key rings and even cuff-links, and add the pet's name for an extra personal touch.
Get your orders to us by 9th November for delivery in time for Christmas

These 3D paw print impressions are made using a mould of your pet's paw to create a stunning piece of art for your home. Choose from a free standing plaque that makes a fantastic desk paperweight, a framed set of paws or a combination of paw prints and a photo of your pet. These make excellent gifts for cat, dog and even rabbit owners.
For Christmas delivery you will need to place your order before 18th November.

These beautiful candle holders are created by local artist Lisa De Souza using a 3D printer to create a totally unique design using photos of your pets. When lit you can see a highly detailed impression of your design – the perfect Christmas gift for any pet lover!
Place your order and get your photos to us by 15th December for Christmas delivery.
Composed by Rachel Fuller to celebrate and honour the animals that we have loved and lost, Animal Requiem was created with the intention of celebrating, remembering and honouring all the animals we have loved and lost. This moving recording has been recorded with the Royal Philharmonic Orchestra and Chamber Choir of London, featuring Alfie Boe and Paul McCartney. Profits from the CD will be donated to animal charities.
We have stock of these CD's at Dignity so you can pick one up from us or order online by 16th December when you choose a guaranteed delivery service.

Here's one for the horse lover in your life. These stunning jewellery items are made using a small amount of your horse's tail hair to create a piece that's unique to them. The product description for each item gives an idea of how much hair you will need, and there's more information about collecting the hair here.
Orders for horse hair jewellery close on 15th November, so make sure you get your requests to us before then.
So, why not pick up one of our Christmas gifts for pet lovers this year as a special surprise? If you have any questions about any of the products please get in touch with a member of our team by emailing enquiries@dignitypetcrem.co.uk or calling 01252 844572.
Please note: Due to the fact that many of these items are bespoke and/or handmade they can take a little while to create. Make sure you check the last ordering dates or give us a call if you want them in time for Christmas.