Celebrant Pet Funeral Service
ORGANISING A PET FUNERAL OR REMEMBRANCE SERVICE FOR YOUR PET
At Dignity Pet Crematorium we have always believed that we should be there to tailor our service to your needs. Whilst many families bring their pets to us and have their own private goodbyes in our Farewell Room, some people prefer a more structured religious or non-religious goodbye.
Over the years we have been touched by the many different ways people have given their pets a final farewell including Christian, Hindu, Muslim, Sikh, Buddhist and other non-religious services that have taken place in our grounds.
We now work with several Religious and Non-Religious Celebrants to help you organise a pet funeral or remembrance service.
PLEASE NOTE: Although we ask you to contact the celebrant directly to make the final arrangements it is very important that you let us know you would like a remembrance service so that we can coordinate everything for you.
REVEREND TARA HELLINGS
We are very lucky to be located near the Parish of Crondall & Ewshot where the lovely Rev'd Tara Hellings is located.  Rev'd Tara is an animal lover who has had to use our service herself over the years. She is able, subject to prior commitments, to carry out a short service and/or prayers.
Please contact her directly via her Parish Page http://www.assm.org.uk/welcome.htm
KAREN DAVIS – PRECIOUS MOMENT
My aim is to help you through this difficult time, to offer you the support you need, suggestions if required, to ensure we give the pet you and your family have loved, the best 'farewell' we can give them.  This will be done with dignity and love.
These seem like dark days but we look to celebrate the life of your beloved pet, whom you have lost and in doing so help you to recall the happy times you spent together and the memories that were made, so that they live on.
I am a family person, married with 3 grown up children, with pets of our own and a love for wildlife.
Doing a pet funeral is no different from a human one.  We are celebrating a life which has been loved and will be very much missed.  Your 'farewell ceremony' will be bespoke and personal and I am happy to provide music to accompany your ceremony.
I am Celebrant trained through 'The Fellowship of Independent Celebrants' (F.O.I.C.) of which I am a member.  Why am I a Celebrant?  Because I like to make a difference. I will work with you to produce a befitting 'farewell ceremony.'
"A Funeral is not a day in a lifetime, it is a lifetime in a day"
Every event in life is a Precious Moment
Website: www.preciousmoment.co.uk
Email: karen@preciousmoment.co.uk
Tel: 07799 642440
KNIGHT CEREMONIES
Knight Ceremonies was founded by Jenny Knight, an Independent Celebrant based in Camberley, a short distance from Dignity Pet Crematorium. Jenny is professionally trained and a member of the Fellowship of Independent Celebrants (FOIC).
Jenny says "As a pet owner, you will know that they are an essential part of our families, and so when our beloved animal sadly passes away, there becomes a great gap in our lives.
This could be the first time our children experience loss and mourning, but families are turning this into a very therapeutic process for the next generation; with guidance, arranging the funeral for their beloved companion.
As adults, the loss of a pet is a very significant event in our lives and is something that we prefer to keep from our thoughts. While they are with us, we do our utmost to enhance their quality of life, and a proper funeral is a befitting next step for us to take on their behalf.
I can help you by creating a service which may include prayers or poetry, readings and even symbolic rituals (planting a tree, lighting a candle or installing a commemorative sculpture). I am happy to conduct the funeral ceremony, and/or a blessing at your home for the commemorative rituals.
I offer a free consultation, where we can discuss your requirements and ensure that your dear companion is given a memorable and dignified ceremony.
Please contact me at jenny@knightceremonies.co.uk, or on 0751 299 3143 for more information.
HEARTSEASE PET CEREMONIES



Heartsease Pet Ceremonies was started by Hilary Kear, a trained ceremony officiant who was asked to conduct a funeral for a friend's beloved dog. It prompted her to look into what services were available to other pet owners who were mourning the loss of their pet. She discovered that there were no structured services for people to choose from and so she decided to start Heartsease for those owners who might find such a service comforting. Hilary chose the name "Heartsease" after the Heartsease flower which is a type of pansy. It is associated with peacefulness, serenity and remembrance which represent the service being provided.
Hilary says "Many people consider their pets as members of the family, love them dearly and are profoundly distressed by their deaths. Whether or not you have a religious faith, holding some kind of funeral or farewell ceremony to acknowledge your loss and celebrate the life of your pet can help you find comfort and peace."
To find out more about the services I offer just contact me either by email at heartseasepetceremonies@gmail.com, via my Facebook page or telephone 07964 942018.
If you would like a printed order of service then this can be provided for a small additional cost. It will include any hymns, readings and poems as well as a photograph of your pet.
If you are contacting me by email and want to arrange a booking then please complete the short questionnaire in the downloadable pdf as it will help me tailor a service for you.
DAVID WALTHER
HANNAH THE CELEBRANT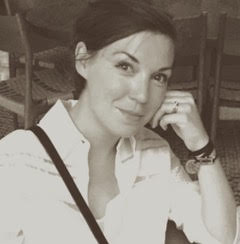 Hannah Jackson-McCamley is an experienced celebrant, specialising in personalised services that truly reflect the one you love. Hannah aims to ensure that your loved one is honoured in an appropriate manner and will spend time with you if you like, to ensure that the service is as unique as your companion.
Hannah believes we share our lives with our animals and their death can be as significant as that of any human we have cared for. Hannah fondly remembers the special ceremonies that her parents devised to honour their many much loved pets when she was a child and thinks that it is important to pay tribute and say goodbye as we endeavour to heal.
Hannah's love of literature and music means she encourages readings and songs and is also happy to incorporate religion and spirituality if it offers comfort to those bereaved.
A pet is not a pet but a member of the family. Hannah hopes to inspire you to honour them as such.
If you would like to discuss your service with Hannah, do not hesitate to contact her on:
Website: www.hannahthecelebrant.com/
Email: enquiries@hannahthecelebrant.com
Tel: 07850 042588