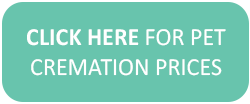 Whatever casket or urn you choose for your pet's ashes we will offer you the choice of us taking a cutting of their fur (free of charge) or a paw imprint (from £15) if you wish. These are both completely optional.
ALL OUR CASKETS CAN BE PURCHASED SEPARATELY
If you wish you can purchase an additional mini casket, scatter tube or urn so that some of your pet's ashes can be kept with you and some can be buried, scattered in a favourite spot or given to another member of the family to keep. Alternatively you may have had a previous pet cremated elsewhere and want their ashes transferred into one of our options. If you would like to purchase an additional pet casket or urn separately then please contact us to discuss your wishes and obtain a quotation. If it is for another pet we will need to know the size of casket you require (we can estimate the size if you tell us the breed of your pet) and whether you would like to collect the casket from us or have the casket sent to you by Special Delivery. We can home the ashes for you whilst you wait for an additional £10 if you prefer.
If you would like to place an order please contact us on 01252 844572 or email us at enquiries@dignitypetcrem.co.uk
IMPORTANT NOTES
• All our prices include VAT.
• Collection Charges are not included in the prices listed.
• We calculate collection costs based on our distance from you or your veterinary surgery. Please contact us for a quotation.
• There is a one off charge for all home collections in addition to the mileage charge.
Methods of Payment – Cash and most major credit cards.
Please click here to view our range of pet memorials & tributes.