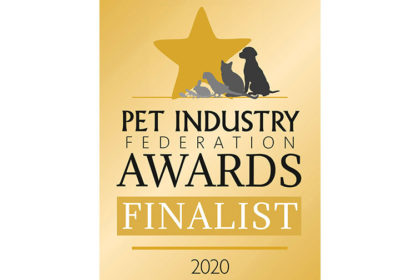 In the midst of all this uncertainty it's great to receive some positive news, so imagine our excitement on finding out that we have been selected as a finalist in the Pet Industry Awards. This year the awards received a record breaking number of entries so we're honoured to have been chosen as a finalist.
The PIF Awards are the premier awards for the UK's pet industry. They are run by the Pet Industry Federation (PIF) who have "been around for over 60 years, raising standards and ensuring that the people who look after your pets are the best people for the job."
The category we have been nominated in is Pet Service Business of the Year, which looks at a range of elements including the commercial success, staff training, health and safety, community life and animal welfare. Pet Business World says "A record number of entries were received this year, particularly in pet service sectors, reflecting the growth of these types of businesses in recent years."
The winners will be announced at an awards dinner which is currently planned for April 26th, however this may be rescheduled due to the coronavirus outbreak. Keep an eye out for more news next month!