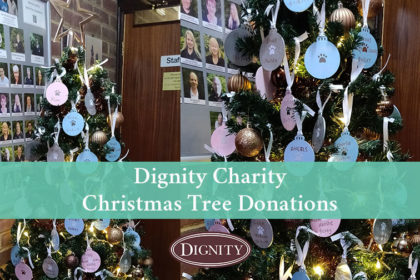 Every year we set up our Christmas tree in the Dignity foyer to raise money for animal charities by letting people add a personalised message to the tree. This year we upgraded our paper slips to wooden baubles, which looks absolutely fabulous on the tree and allowed us to return them to our clients. The total raised from the baubles was £395.50 which Kevin kindly agreed to round up to £500! We couldn't do it without our generous friends and clients, so we would like to say a huge THANK YOU to each and every one of you.
We were shocked by the pictures of the devastation caused by the bush fires in Australia, and as animal lovers it was hard to read about the number of animals killed, injured and displaced. We thought that some of the money raised should go to helping these animals, so after a poll on our Facebook page it was decided that 50% would be donated to our usual animal charities and 50% would go to the Humane Society International's Australia fund. We also received an extremely generous donation of £500 from a client to add to our donation to HSI. You can read more about how they are spending the money below:
"100% of all donations made to Humane Society International's Animal Rescue Fund will be used for direct care of animals and funding the deployment our team of expert disaster and rescue responders. The impacts of this disaster will be long felt by the wildlife and their carers who tend to the injured, orphaned and displaced animals round-the-clock. HSI is committed to using the funds raised to cover grants to local organizations involved in the short, medium, and long-term animal rescue response a disaster of this scale will require as well as all of the costs of our deployment to Australia. Only in the event that we receive more funds than can be spent to help animals impacted by the Australian fires will the funds be used to provide animal care in other disaster zones or for the rescue of animals where it is most needed. Humane Society International has a Gold Seal of Transparency from GuideStar and is approved by the Better Business Bureau for all 20 standards for charity accountability."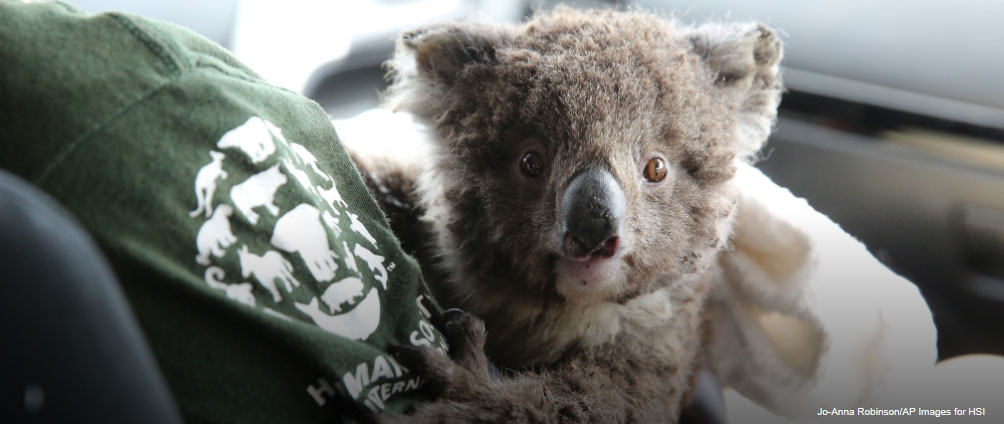 "In response to the devastating fires in Australia, staff were deployed to Kangaroo Island to set up water stations and bring any injured animals they can find back to a local wildlife center for veterinary treatment, including koalas, kangaroos, wallabies, possums and echidnas."
So, along with the donation of £750 to HSI, we still had £250 to split between five of our usual animal charities. These charities have been chosen at random and the money has been donated to them to help with the important work they do every day to help animals both here and abroad.
£50 to Friends of the Strays of Greece
£50 to Doberman Rehoming Association
£50 to Hearing Dogs for Deaf People
£50 to Pet Blood Bank
£50 to The Happy Hedgehog Rescue
We have also picked the next charity to go on to the Charity Well and it is…. Ash Green Animal Rescue!
As well as raising money each year through our charity Christmas tree, we have a wishing well within the Dignity grounds which you can put donations into all year round. We empty this regularly and donate each £50 we receive to a different charity. As if that wasn't enough, we also match that £50 making the total £100 to each charity. Keep an eye on our social media to find out more about the next donation.