Same Day Pet Cremation Services
Please note: Same Day Pet Cremation Services are now available again with limited appointments and new social distancing measures in place. Click here to read our current COVID-19 procedures.
---
Same Day Pet Cremation Service: Your pet will be prioritised and cremated as soon as possible. If you are bringing your pet to us you have the choice of saying goodbye to them in our Farewell Room then either staying in the local area whilst your pet's individual cremation takes place or remaining in the Gardens at Dignity Pet Crematorium. We are able to provide you with an information pack on the local area if you wish to go for a walk along the canal or have something to eat or drink in one of the local villages. Once their ashes has been prepared you can return to take them home with you later the same day (normally within 2 to 3 hours).
If you prefer we can collect your pet from your home or vet for you then you can either come and say goodbye to them at Dignity before waiting and taking their ashes home with you later the same day or, subject to availability, we will return their ashes to your home or vet the same day.
Alternatively, as we are very near to Winchfield Railway Station (which is on the main line to Waterloo) you have the option of bringing your pet to us on the train. We will transport you to and from the station and can also take you to the local village whilst their individual cremation occurs for a small additional charge if you wish.
Same Day Cremation Services are not normally available from 3pm onward Monday to Friday, or from 11am on Saturdays. These services do not operate on Sundays / Bank Holidays. Please contact us for further details.
PLEASE NOTE THE FOLLOWING SERVICE PRICES NEED TO BE ADDED TO OUR STANDARD INDIVIDUAL PET CREMATION CHARGES THAT CAN BE FOUND HERE.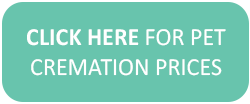 Same Day Cremation Service: £40.00
We also have an Attended Pet Cremation Service where you can be present as your pet is gently laid into the chamber. Please Click Here for more information