At Dignity we are regularly asked to cremate small pets including rabbits, guinea pigs, lizards and parrots. No matter what type of animal you have lost we understand that loss is loss.
If you are looking for an urn or casket for your pet please take a look at some of the most popular options below. Add the cost of one of our small animal burial or scatter options below to your individual cremation cost.
If your pet is currently with us then please call or email us with your order rather than placing it through the shop.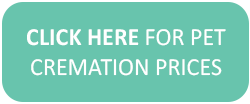 Guinea Pig Caskets
If you are looking for a guinea pig specific casket we have two options to choose from. The Bronze Effect Guinea Pig Casket is cast in hard-wearing resin and hand-painted to give it an antique bronze finish. Alternatively you can opt for a Black Guinea Pig Casket for a more simple style.
From £39.
hamster Caskets
This adorable Hamster Casket is perfect for storing the ashes of your beloved hamster. Cast in resin, the Hamster Casket has a bronze effect finish. The ashes compartment is accessed through a circular bung in the base. Measures 12 x 7 x 6cm.
From £39.
Keepsake hearts
The Keepsake Heart is a beautiful hand crafted heart with a concealed compartment accessed from the base. It can be used to discreetly store all the ashes of smaller pets or it can be used as an additional option to store a special keepsake or fur cutting. Each heart is unique as they are all hand finished. Measures 7.5 x 4cm.
From £58.