Our Values & Promise
At Dignity, our Vision is to bring complete peace of mind to pet owners by providing a caring, respectful and compassionate individual cremation service that is personalised to people's needs. Dignity Pet Crematorium was founded by Barry and Carole Spurgeon in 1992. As a family we have always had pets of all shapes and sizes and we know first-hand the joy they bring to our lives. 
THE DIGNITY VALUES
THE DIGNITY PROMISE
When the time comes to say goodbye to your beloved companion, Dignity Pet Crematorium can help and support you through those difficult hours.
We are pet owners too
Our dedicated team, some with bereavement counselling experience, are also pet owners. They are on hand to walk you through every stage of saying goodbye, to cremation and then finally helping you choose your remembrance.
The service you prefer
We can provide you with the option of us collecting from your home or your vets, or if you choose to personally bring your pet into us, we can help you with your wishes for a same day or an attended cremation service. Dignity provides you with an honest, caring and personal service.
The Dignity Promise
At Dignity we promise…
to treat your pet with the utmost care and respect
to cremate your pet individually
the ashes you receive are only those of your pet
to personalise the service for you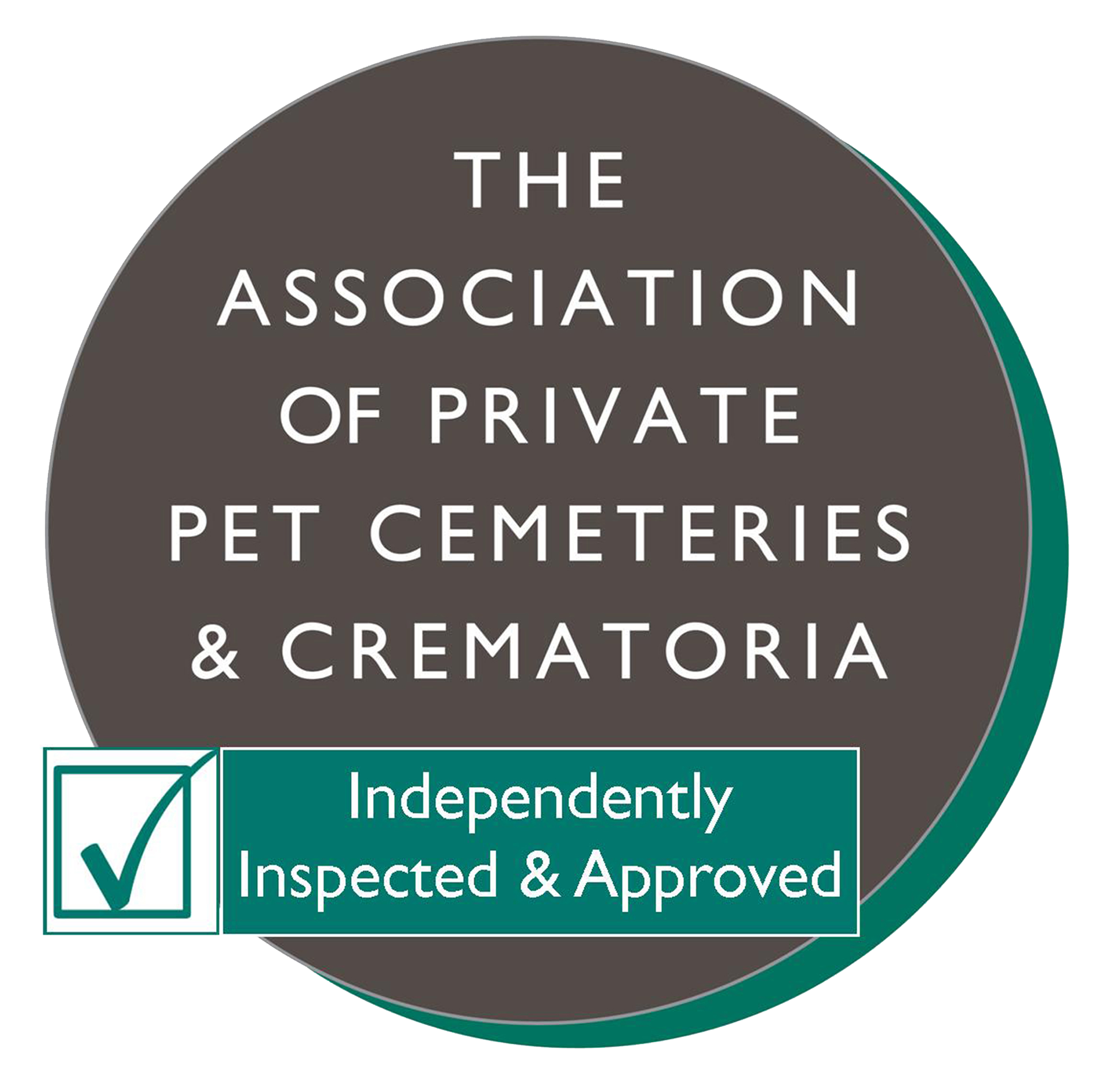 At Dignity we adhere to a strict code of practice and are founder members of the Association of Private Pet Cemeteries and Crematoria and have been independently inspected and approved, ensuring you of a genuine service.
Ethical sourcing is a priority for Dignity with many products manufactured and supplied by small independent local businesses in the UK.