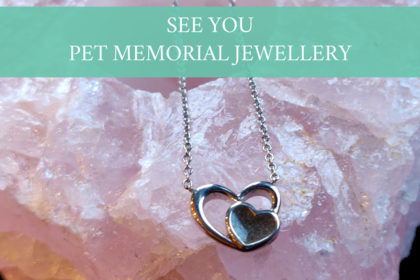 For pet lovers, there's nothing worse than losing your faithful friend. While some people might say it's 'just a pet' we know that is never the case. At first the pain can be unbearable, and every time you catch sight of a lead or food bowl feels like a painful reminder of your loss. But with time you might come to like the little reminders of your beloved pet. And what better way to remember them than with a piece of beautiful pet memorial jewellery?
Creating a lasting memorial through jewellery is not a new concept, in fact it was at it's most popular during the Victorian era when it was extremely common to see mourners wearing 'memento mori' pieces designed to memorialise those they had lost. Although these did centre on humans rather than pets, the sentiment behind wearing jewellery has not changed.
See You Pet Memorial Jewellery
Our range of See You Jewellery actually suspends a small amount of your pet's ashes in a special resin so it is visible on closer inspection. You can customise the jewellery to better reflect your favourite colour or one that you feel represents your pet's personality as there are ten resin colours to choose from; Blue, Aqua, Green, Yellow, Orange, Red, Pink, Purple, White or Transparent. The below video shows how the jewellery is made.
There is a wide range of designs to choose from including more subtle styles for those who prefer a simple look, and sparkly zircon jewellery for those looking for something more glamorous. While See You pet memorial jewellery is durable enough to withstand everyday wear and tear, we recommend keeping the jewellery away from water.
To make the jewellery we do require a small amount of your pet's ashes at Dignity. If you are having your pet cremated here please notify a member of the team that you would like to keep some ashes for a piece of See You jewellery. Otherwise you can find our guide on getting your ashes to Dignity here.
Popular See You Jewellery Pieces
These are some of our favourite pieces from the See You pet memorial jewellery range.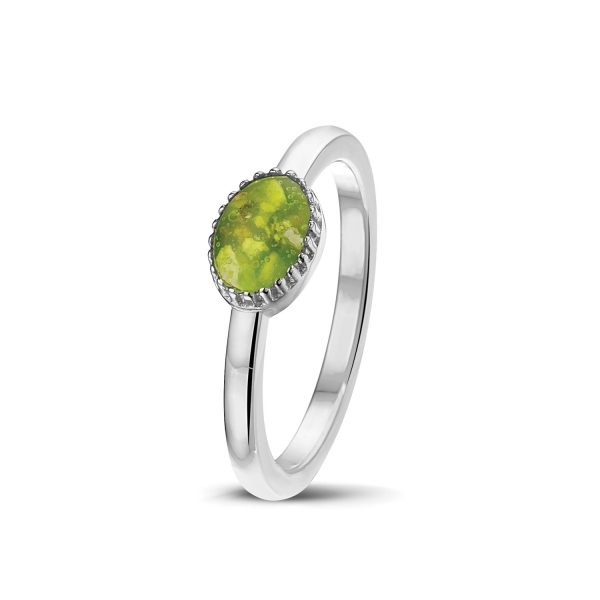 Silver Oval Ring
A simple and elegant oval shaped ring with your choice of coloured resin.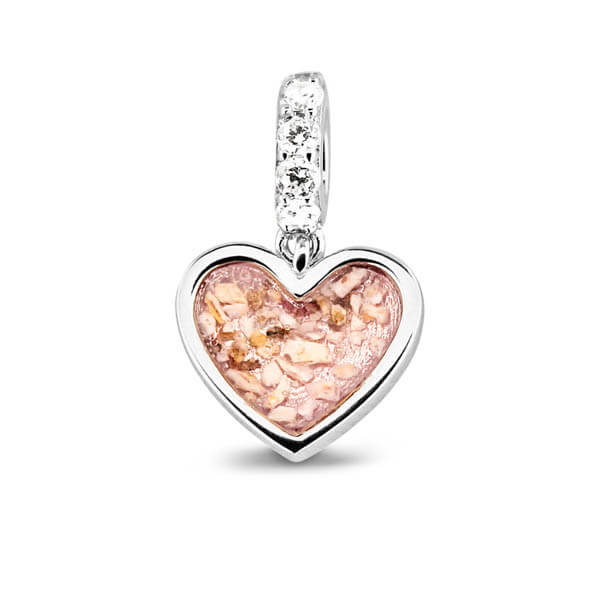 Heart Pendant Charm
This stunning heart shaped charm can be worn on a necklace or a bracelet and features sparkling zircons on the bail.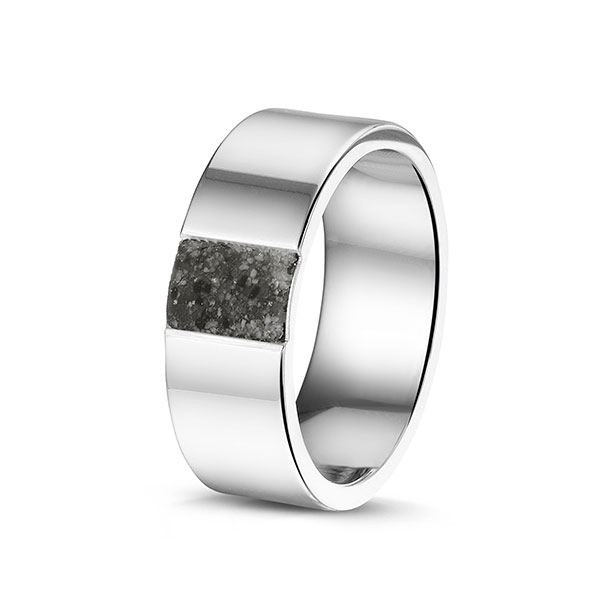 Stainless Steel Ring
This rugged stainless steel ring features a strip of resin which will house your pet's ashes.
Round Pendant Charm 
This beautiful round charm has a border of zircons surrounding the the resin & ashes in the centre.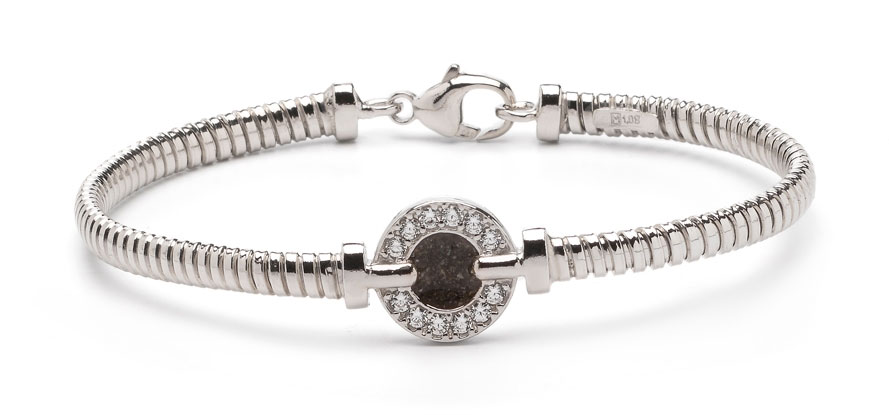 Silver Round Bracelet
This beautiful silver bracelet features a round ashes charm surrounded by zircons and a simple clasp.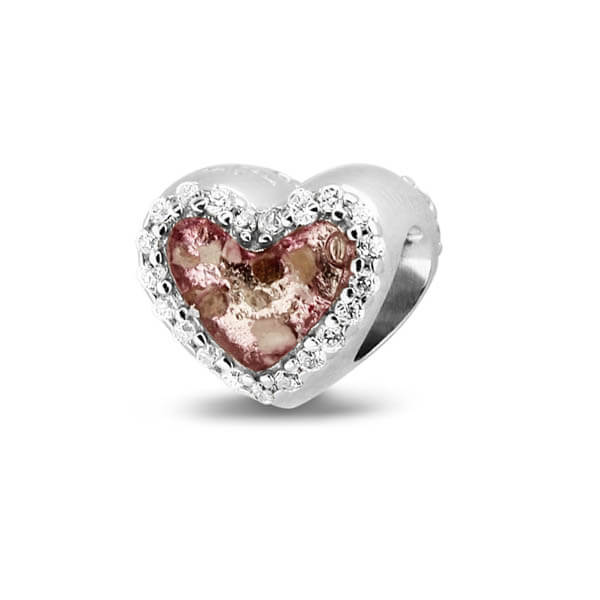 Silver Heart Charm
This classic heart shaped charm can be worn on a charm bracelet and has a border of beautiful zircons.
Want to create your own piece of jewellery to help remember your pet? Or perhaps it could make a nice gift for a friend who has lost their pet? Browse the full range of See You pet memorial jewellery available at Dignity here or find out more about See You here.